About Us
What's In a Name?
Hickinbotham of Dromana was established in 1988 by Andrew and Terryn Hickinbotham. They set up on Manna Gum woodland overlooking the Dromana plains and the blue waters of Martha Bay. Andrew represents the 3rd, & Cal (behind the bar) and Jake the 4th generation (and now current brewer) of the family famous for winemaking and wine education in Australia.
The Hickinbotham Family have been involved in the art of wine making since 1936. They have been at the forefront of Australian wine production for three generations. This dates back to the early 1920's when grandfather 'Hick' initiated Australia's first scientific wine making course at Roseworthy College. The use of the pH meter in Australian winemaking has been attributed to his foresight and expertise, and its implementation has helped put Australia's wines on the international level they have achieved.
Wines are grown, made and bottled onsite under the watchful eye of winemaker James Janda who strongly believes that wine is made in the vineyard. Hickinbotham is all about great wine and beer, fresh local food and a relaxed atmosphere. With our cobbled brick floor, warm open fireplace, live music, rustic surrounds and stunning views, relaxation comes easily.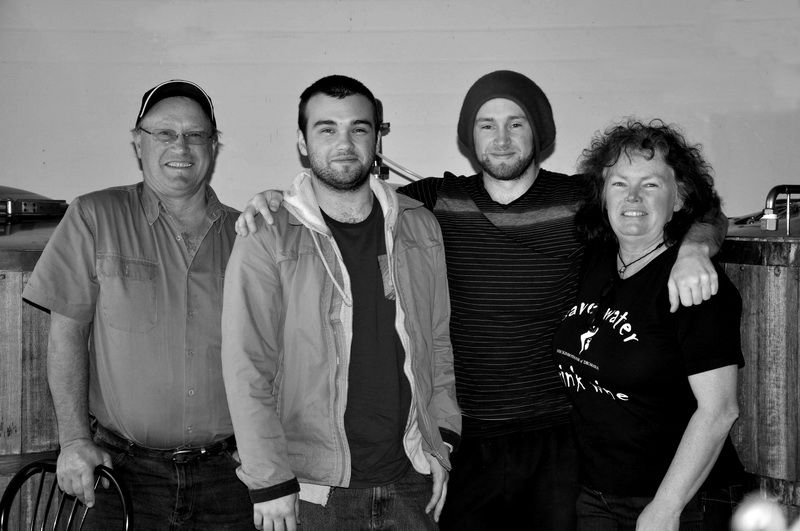 The Hix Microbrewery was established in 2006 with our brewer Jake Hickinbotham brewing award winning beers including a Pilsener, Pale ale, Brown ale and Irish stout year round. Seasonally we produce various ales and special experimental beers for the beer lovers out there.
Our restaurant team have created an inspired menu for the enjoyment of our guests. Chef Marcus Levy ensures nothing but the best is produced in our kitchen. Using fresh ingredients from our own herb and vegetable gardens, we seasonally enhance our dishes. Locally sourced seafood in complemented by our white wines and lighter beers. Game meats from local and Tasmanian producers suit not only the darker wines and ales, but the rustic environment that is Hickinbotham.
Our brand and our wines represent a lifestyle that encompasses all the qualities we all want to live; organic, rustic, love, family, history, welcoming, and loyalty.
Our business activities are influenced by two related factors.
Sustainability, which promotes strong community interaction into the future and involves supporting the people around us, the environment and the local economy
As stakeholders we take into consideration the needs of our customers, employees, partners, the environment, the local community and the public.
Come drop by, see for yourself and Escape to Hickinbotham.